Sierra Leone's children of war, 2002-2022
I made a radio programme about this story for the BBC, produced by Alex Renton and Caitlin Smith.  It's called 'Sierra Leone's Children of War' and you can listen here! https://www.bbc.co.uk/programmes/w3ct4pnq
Someone else's mother
I grew up in London with a Filipina woman called Juning, who had four children of her own living on a small island in the Philippines 7,000 miles away. Juning's husband left when their children were young, and all financial responsibility for the family fell to her. For several years Juning worked as a nanny in the capital, Manila, but in 1974, knowing that a local income could not cover her children's school fees, Juning decided to look for work abroad. Her youngest child was two years old when she left for Hong Kong.
In 1976 my parents and brother, then a year old, moved from London to Hong Kong for my father's work. My mother soon became pregnant with me, and in the spring of 1977, a few weeks before I was born, she advertised for a 'mother's help' at the local Waitrose. Juning was one of four women who responded to the post.
Two years later, we moved back to London, and Juning came with us.  She continued to live with my family for twenty-two years, until 1999 when she remarried and moved to the neighbouring street.  In 2007 she retired to her island.
Every day, 5,000 Filipinos leave their country in search of work abroad. For decades this movement has been female dominated: more than 70% of Filipino emigrants are currently women. There isn't a figure for how many are mothers leaving children behind – it must be thousands every day.  As adult and a mother myself now, and having spent nearly two decades working as a photographer covering stories about migration and displacement, the notion that Juning lived apart from her children for three decades became painful to imagine and I couldn't shake off a feeling of strangeness that their lives and mine had carried on in parallel for all those years, mine with their mother, theirs without. We are all part of the same curious equation, and after decades of living in tandem but remotely, I wanted to try to understand how this all happened and what the effect on the people involved had been.
I made three journeys to Bantayan, the island of Juning's birth (which she has now returned to) and spent time with both Juning and her now grownup children.  On the most recent visit, I took my own young children with me.  The resulting story, 'Someone Else's Mother', published by Schilt in 2020, interweaves interviews I recorded with Juning's children with my own recollections of a childhood spent with their mother, and photographs I made on my old Rolleiflex with images from Juning and my father's albums.
Someone Else's Mother is widely available in bookstores and online: https://www.schiltpublishing.com/shop/books/new-releases/someone-elses-mother/
Artists and Makers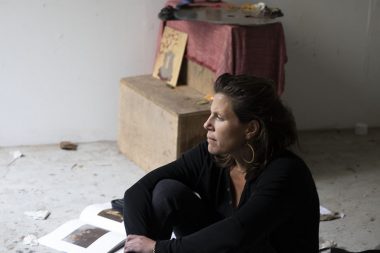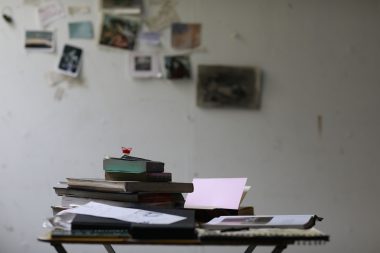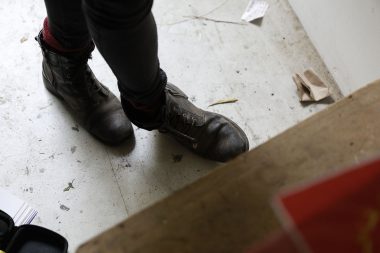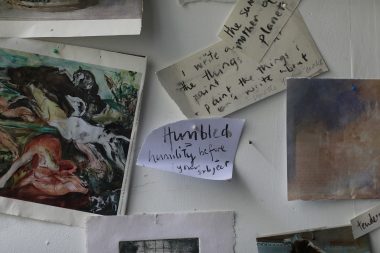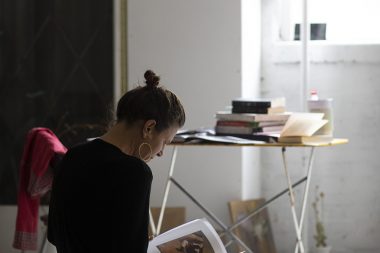 Freedom is not easy
Claiming a new place on Earth  / Freedom is not easy – two projects with journalist Veronique Mistiaen 
Caroline collaborated with journalist Veronique Mistiaen on two exhibitions commissioned by the refugee charity Breaking Barriers. For the first, 'Freedom is not easy' (shown at The Proud Archivist in London in 2016) Caroline photographed twelve refugees now living in London, in the various places where they first felt free or safe after arriving in this city, and they shared their stories of flight and readjustment to a new life in the UK with journalist Veronique Mistiaen.
For the second exhibition, 'Claiming a new place on Earth' (shown at Protein Studios in London in 2017) Caroline photographed ten refugees now living in the UK in the context of their dream job, and Veronique interviewed each of them about the future they hope for.  This gallery contains images from both exhibitions.
Caroline and Veronique have worked on a number of humanitarian stories overseas and in the UK. They have travelled widely with their work, particularly in Africa and Asia where they have seen some of the causes that trigger people to flee their homes, and visited the camps where refugees and displaced people find shelter – usually in their own countries or in neighbouring states. But some refugees move further: some cross the Sahara, the Mediterranean and the Channel, and now live here in the UK.   Caroline and Veronique wanted to meet some of the refugees who have settled here, to learn what propels them to move so far, and to hear about their experiences of seeking – and sometimes finding – freedom, safety and a home in this city.
At a time when politicians and the media too often dehumanize refugees by referring to them as an anonymous mass, they wanted to restsore some of their identities by giving these twelve refugees a face and a voice.
A BROADER SPECTRUM OF EMOTIONS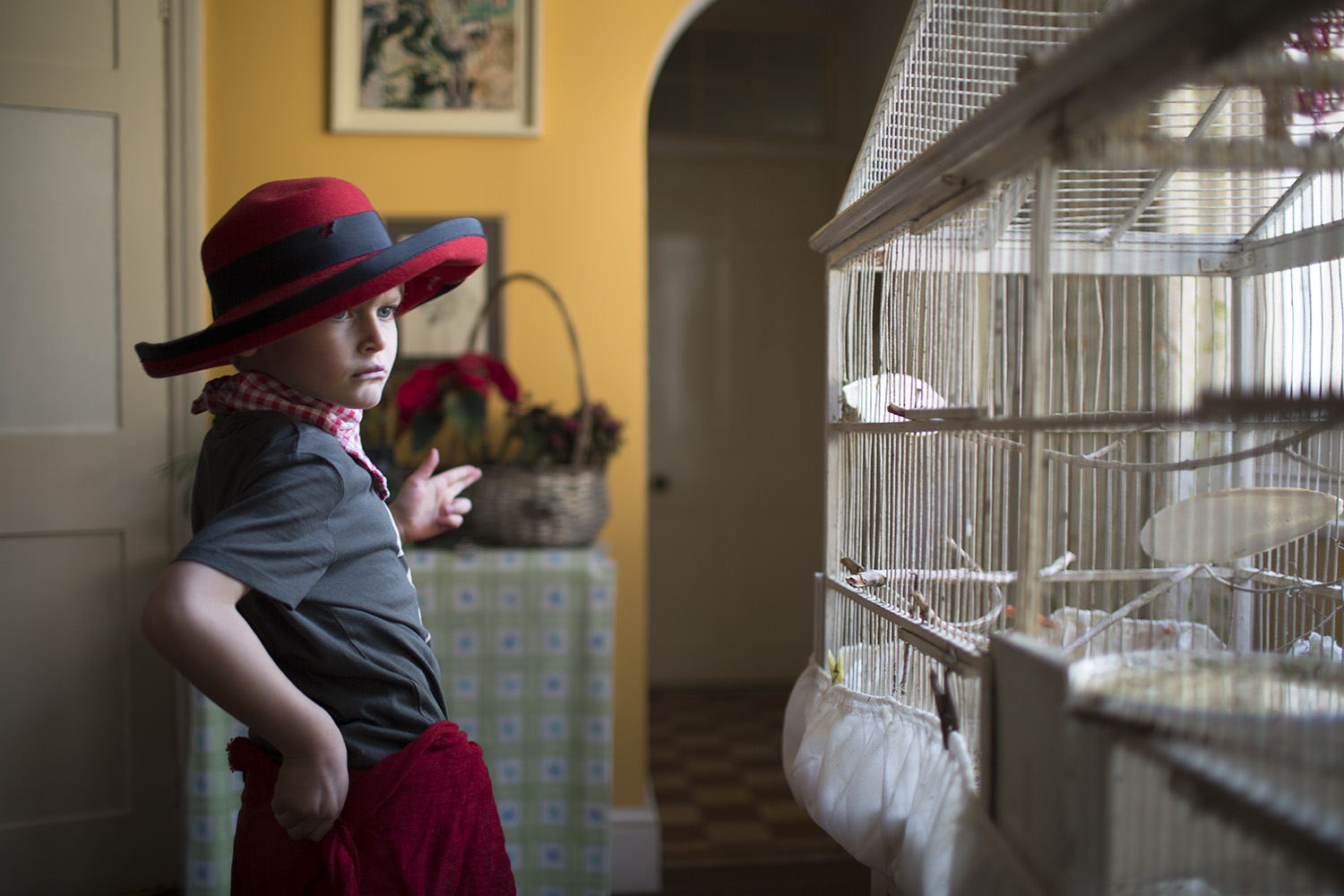 I became a mother in August 2010. My main focus until that point had been my photography, which took me all over the world, on editorial and NGO assignments, and I loved it.  My life has taken on a different scope and pace since then: whilst continuing to work when I can, and certainly to photograph, my focus now is primarily on the day-to-day business of looking after two small people (our second child was born in December 2012).  My location has largely been home, though change is adrift again, our youngest child having now started to go to nursery.
At home, I have watched our son's growing interaction with the world, and then begun watch my daughter's.  I have been able to see how raw and full of wonder life is when experienced for the first time: the sight of fire, the taste of an apple, the sensation of being sprayed by a sprinkler, and I have experienced this wonder again myself, watching and sharing in my children's responses to the world.
My life has slowed down. A few years ago a typical day might have been spent following a child soldier's reunification with his family somewhere in West Africa; photographing stories of flight and survival in a refugee camp; or negotiating with an embassy to let me into a country where journalists aren't welcome.  Now, I might now spend a whole morning helping my daughter to collect and pile grass cuttings into her trike, watching squirrels climb trees, or riding buses and trains for the sake of it.  (In my new life as in my old, the journey is the destination.)Watch Full Movie Online Streaming and Dow
This period of my life sometimes feels incredibly frustrating – the repetitiveness and mundanity of the task of caring; the isolation; the tantrums you are rewarded with.  And although occasionally I want to speed things up, and my mind wanders back to the road, mostly I am glad that something has enabled me, demanded of me, for the first time really, to live in the present, be observant and appreciative of the little things, be less dependent on big journeys and high dramas for stimulation.
A friend told me, not long before I first gave birth, that becoming a mother had opened her up to 'a broader spectrum of emotions', and of all the things I have been told about motherhood, for me this has been the most accurate. Being a mother has introduced me to new levels of elation, exasperation, satisfaction, self-questioning, trust and friendship.  It has involved me in dramas of a different scale and frequency to the ones I used to be drawn to in my work. This feels like as emotionally rich a period as I can imagine; one that will feed into the rest of my life – and, I hope, my creativity.
A Child from Everywhere
During 2008-9, I spent 18 months trying to find, then photograph and interview, a child from every country in the world now living in the UK. Children from 185 of the world's 192 countries (as recognised by the UN at the time) took part in this project. Originally commissioned by the Guardian Weekend Magazine, the project became a Book, A Child from Everywhere, and a series of four mini-films for Channel 4.
Floating World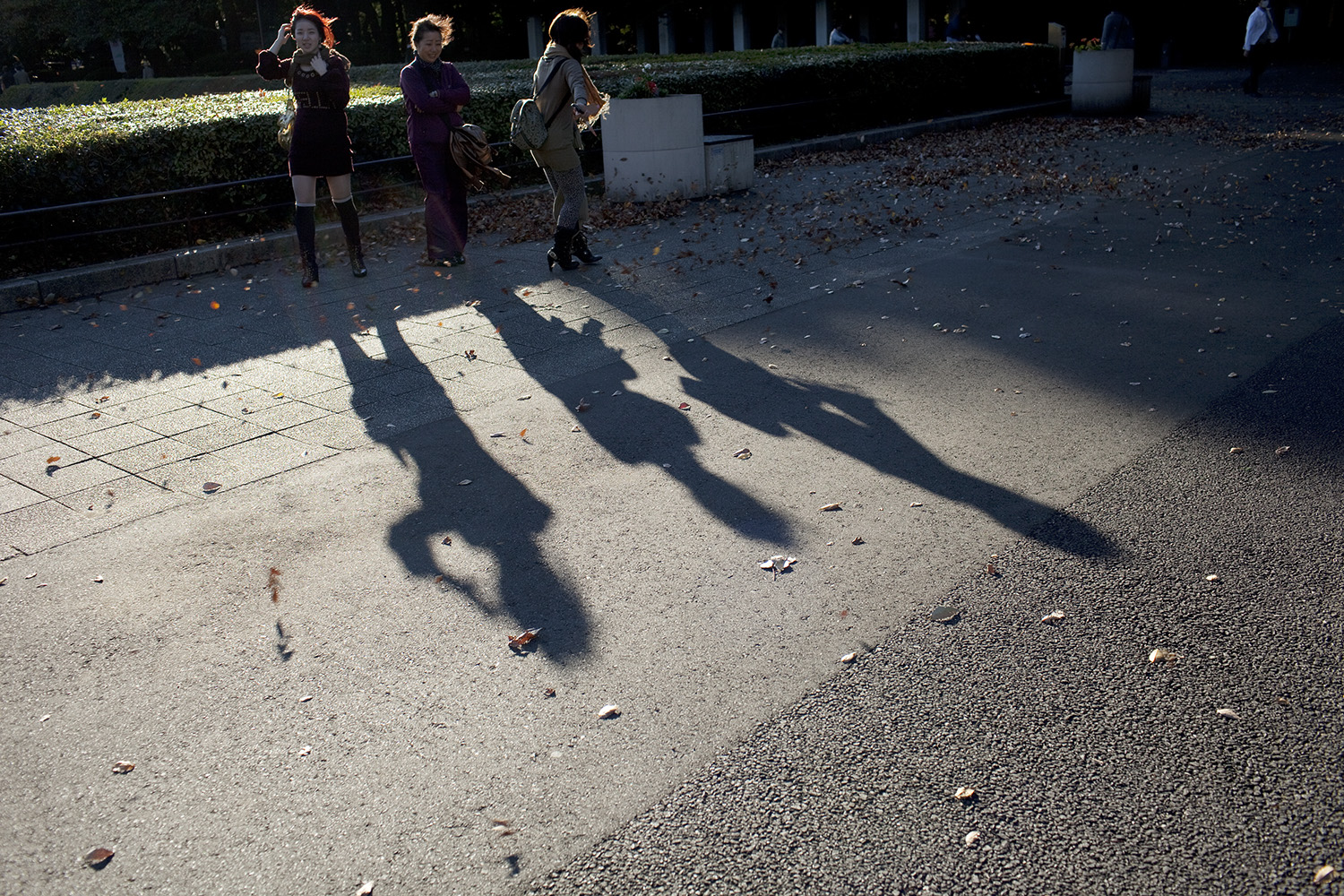 I had a few days in Japan post-assignment, where I stayed in Tokyo with a friend, and wandered without agenda. Nowhere feels as foreign to me as Japan. I have been fascinated by the culture for years; and being there, understanding so little, created a wonderful environment for photographing. I am more used to working in developing countries, where being white and carrying a camera often has the effect of creating a spectacle, drawing a crowd. In Japan I felt invisible, and the world around me took on the feeling of the 'floating world' of the Ukiyo-e: the beautiful Japanese woodblock prints I have spent years looking at, and which fed into my photography on this particular trip.
New Day
Navruz, meaning 'new day', is a spring festival rooted in the Zoroastrian tradition, celebrated across Central Asia for at least 2,500 years. Held on 21st March, at the time of the spring equinox in the northern hemisphere, the day signifies balance, and marks the start of the new year, when the powers of light symbolically overcome the powers of darkness.
I joined in Navruz celebrations in the village of Pista Mazor, close to Tajikistan's border with Afghanistan. The 21st was a day filled with feasting, music, and dancing, shared by the whole village. This was followed by a 13 day holiday, given over to visiting family, spring cleaning, forgiving debts, sewing seeds, and collecting the new season's herbs – it was a time of renewal.
Lost Time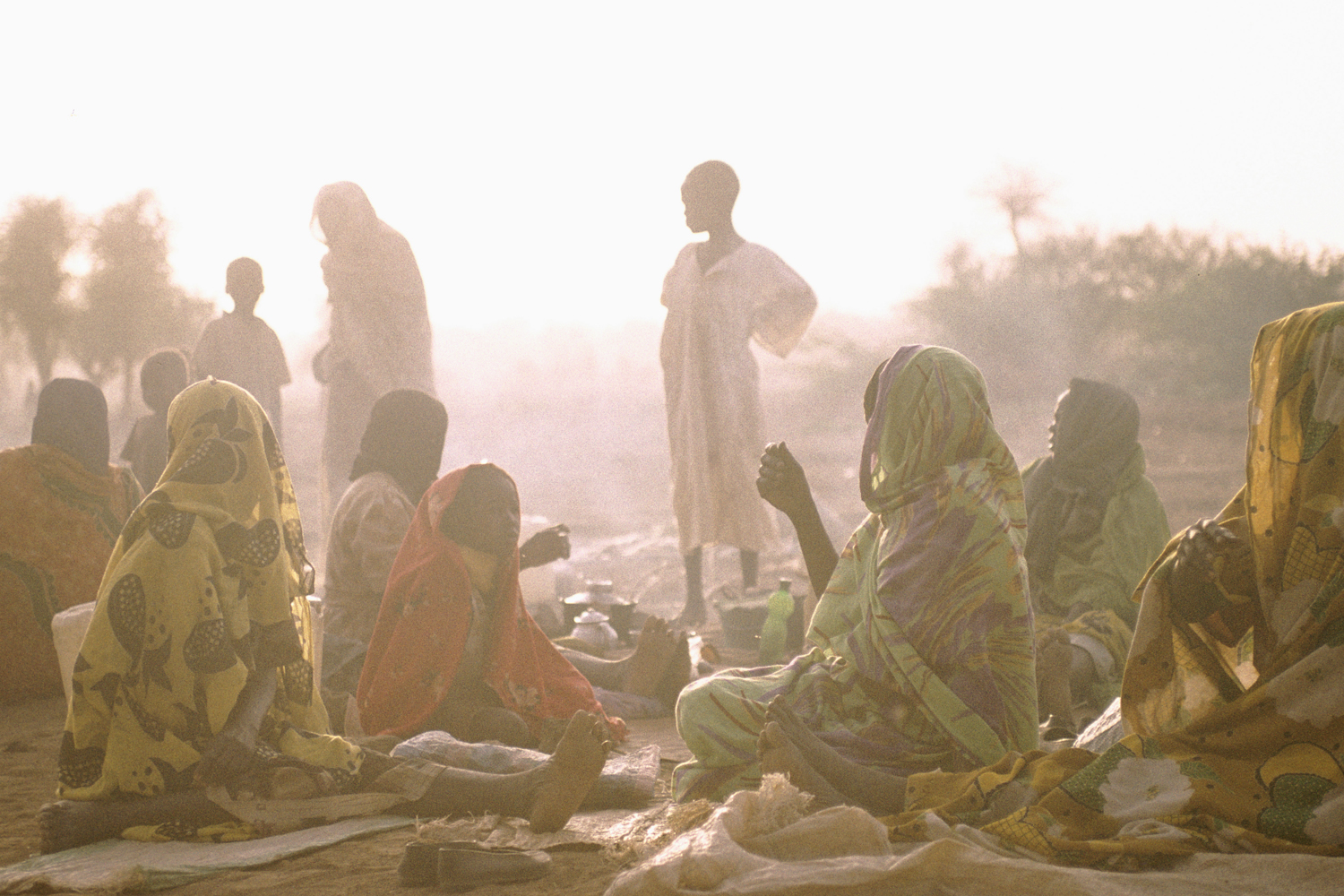 Since February 2003, two million people are estimated to have fled from their homes in Darfur, a region of West Sudan the size of France. This mass displacement has been engineered through joint attacks: by the government bombing from the air, and by the Janjaweed, a local Arab militia, who follow on horseback, burning and looting non-Arab villages throughout the region. The stories I heard from displaced people now living in camps varied little, insofar as everyone had lost almost everything.
Without a political solution to Darfur's problems, the region's two million displaced will be unable to return home, and Darfur's camps will start to look less temporary.
'I'm a farmer. I can't get a job here,' a displaced man called Musa Abdulaziz told me from the chaos of the camp where he stays in El Fasher. 'I want to return home to look after my animals and begin planting. This is lost time for me.'
Living Relic
In near silence, a dozen women volunteers moved around a table, filling hundreds of cups with sweet tea in this day centre for old people in Addis Ababa, Ethiopia. The elderly people were barely visible in an unlit room, where they sat playing cards, sifting stones from lentils, or just waited, almost motionless, for their daily meal to be served. There were men wearing the same uniforms they'd worn decades before, as soldiers under Haile Selassies's regime; old priests in their robes; a former tailor in his patched-up suit… The centre seemed to me to be a living relic to Ethiopia's recent past.
Full Circle
This is a portrait of a village called Uhambingeto in rural Tanzania, centred on one woman, Joyce Mbwilo, and her family. It is also an attempt to portray the way one community in the developing world is affected by the way we live in the West. Climate change has meant half the crop in Uhambingeto has failed, each year, for the past four years; and the country's debt means insufficient funds are available to subsidise secondary education. But Uhambingeto has also been positively affected by the actions of the West: with the initial round of debt relief granted in 2000, Tanzania's government made primary education free and compulsory: all the children in this village now go to school. And with support from an NGO called Tearfund, Joyce no longer walks for ten hours each night to collect water: the water is pumped directly to the village centre. This water has had a far reaching effect on Joyce, her family, and the village.